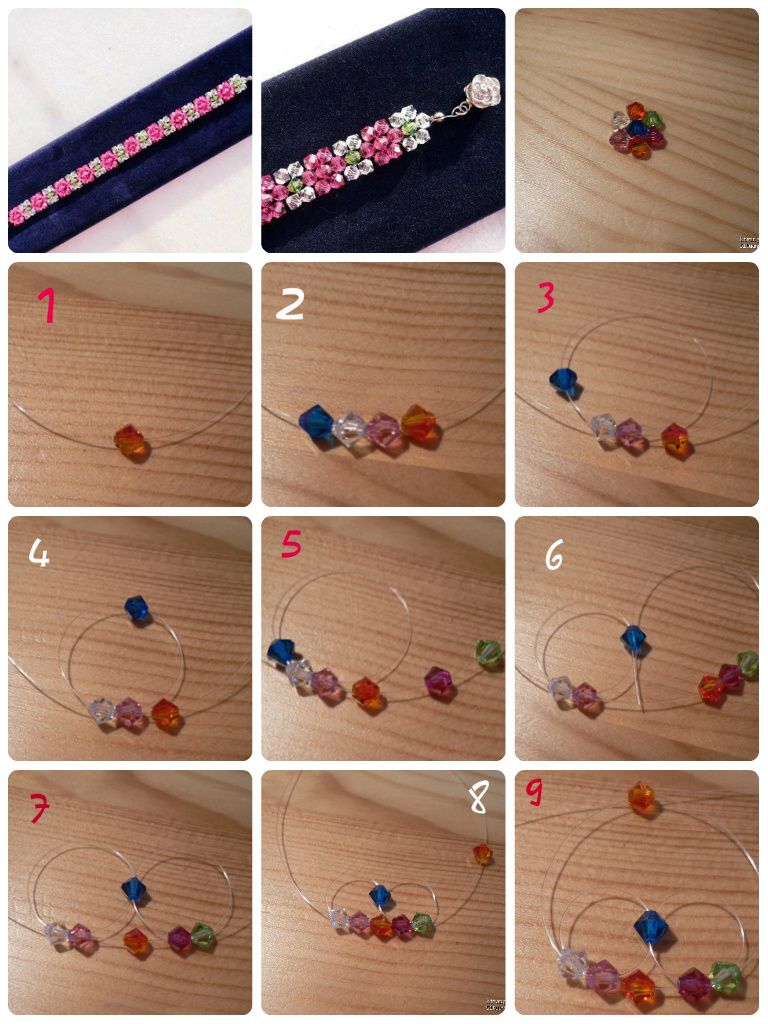 As show below the beautiful rose beaded bracelet,do you like it?You can make your own after read the blog.
To show the steps clearly,I choose different colors beads to demonstrate the tutorial.
Color clockwise arranged as follows:
Yellow, green, purple, yellow, pink, transparent
Mahogany blue beads
Step 1: put the wire through a yellow beads
Step 2 And then the left side of the yellow beads were penetration pink, transparent, blue beads
Step 3 Use the end of the thread from the bottom at the same time through the pink, two transparent beads
Step 4 Next, the right of the yellow beads penetrate two beads of purple, green
Step 5 Thread from top to bottom of the right penetration of blue beads
Step 6 Skip yellow beads again homeopathic line penetration purple, green, two beads
Step 7 It's almost finished,put the Yellow beads on the right line
Step 8 Penetrate left lint yellow beads
Step 9 Tension on both sides of the head, OK
A string of rose finished, Choose your favorite color,the multi-wear Jiduo roses can make a nice Crystal Rose beaded Bracelet.
Have you learned it?